Introducing Wellbeing@School
Use the video series to challenge and support a purposeful use of this tool. You'll discover exactly what the surveys are measuring, as well as useful tips for using the 5 Step Review process in the Wellbeing Toolkit to support your analysis. Find out where the resources are that will support critical analysis for your own self-review process.
These videos have ben prepared by researchers and Advisors from NZCER.
Getting Started
Using the Wellbeing Toolkit
School Experiences
FAQs for getting started
1. Where do I start?
The W@S website is a 5-step self-review tool for schools. Before heading straight to the survey stage it is important that you first complete Step 1, Planning and Preparation. This is where you decide what it is you're looking to achieve and begin assembling a self-review team to help with making sure the foundations for change are in place and raising awareness about the need for change.
2. How do I register my school?
School registration is located at support webpage https://wellbeingatschool.org.nz/registration.
3. How do I log in to my school W@S dashboard?
Upon registering your school for W@S you would have received an email containing a username, password and webpage. Your username will always be a combination of wellbeing and your school number, ie. wellbeing1234. If you are unsure of your password, contact the W@S Team at wellbeing@nzcer.org.nz or (04) 802 1440 for assistance.
4. How do I set up a survey as part of Step 2?
For step-by-step instruction refer to support webpage https://wellbeingatschool.org.nz/using-ws-survey-tools.
5. Who can I contact for further support?
For unique and in depth analysis of your survey data and further planning, contact education advisor, Cathie Johnson, at education.advisor@nzcer.org.nz.
For technical troubleshooting or specific queries, contact the W@S team at wellbeing@nzcer.org.nz or (04) 802 1440.
Making a difference to student wellbeing
This summary analysis of data from 400 New Zealand schools (2017) provides a good resource for professional learning. Colourful, informative infographics of the national statistics will give schools practical ideas for discussion. Click the image below to view the summary.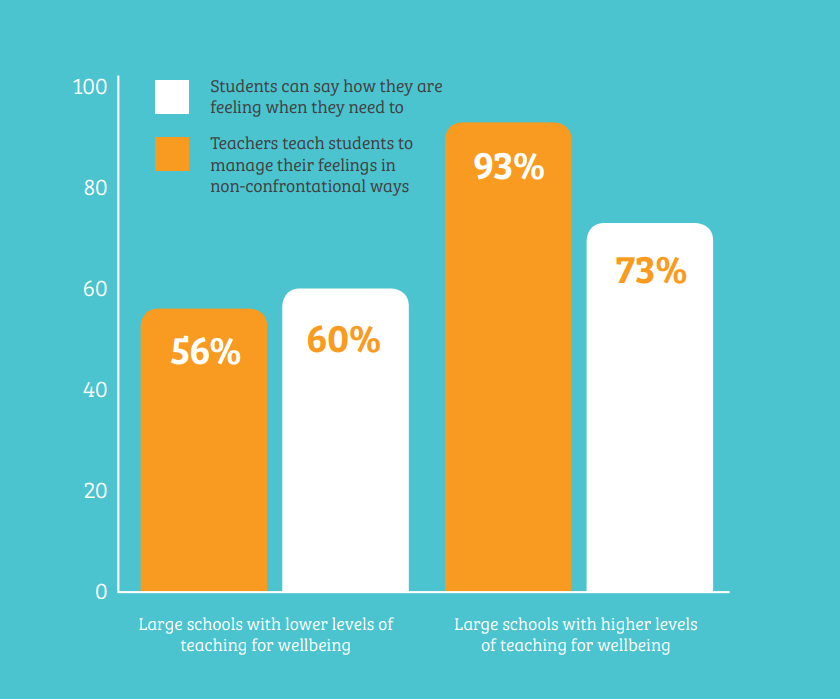 Further information
More information about W@S resources can be found here.